Matthew R. Thiry
Shareholder
"I am driven by results. I want to achieve my client's goals as quickly and efficiently as possible, and do so in a way that's professional."
Guiding the best business decisions.  Matt Thiry understands the delicate balance between providing an environment for growth and managing risk. Prior to becoming an attorney, Matt's background included operating businesses, as well as computer programming and related experience in the technology field. This business acumen allows him to offer legal advice with practical experience to businesses of all sizes, as well as business owners, families, and individuals.
Matt is a trusted business advisor relied on by his clients as a member of their team by filling their needs for outside general counsel. As a business lawyer, Matt provides advice to existing businesses and start-ups regarding legal issues, such as risk management, covenants, business formation, and other day-to-day matters encountered by businesses. He also routinely assists clients by reviewing, negotiating and drafting contracts keeping business objectives and practicality in mind.
An experienced and practical litigator.  Matt understands that lawsuits are a disruption to his clients' day-to-day affairs, and require the redirection of time and resources. In his practice, Matt strives to help clients minimize—or avoid—these disruptions. As a result of Matt's sound legal advice as to the best available options to manage their disputes, Matt's clients are able to better determine the course that most closely meets their goals. He consistently and aggressively represents his clients' interests both inside and outside of the courtroom.  Matt is also an experienced, competent, thorough and respected litigator assisting clients in a wide variety of disputes, including those related to contracts, business torts, real estate, construction, probate and fiduciary disputes. Matt's business law practice and litigation experience provide Matt with valuable insight into the issues that his clients encounter in a dispute. With an approach that strives to understand his clients' business position and apply first-rate problem-solving skills, Matt is driven by results: achieving the best possible outcome with the least amount of disruption to his clients.
Arbitrator and Mediator Services. In addition to representing clients as an advocate, Matt is also registered as an arbitrator and general civil mediator with the Georgia Supreme Court Commission on Dispute Resolution. Matt's strong background in business and litigation (including mediation, trial and appellate practice, and arbitration experience), combined with the training required in order to be a registered arbitrator and general civil mediator, ideally situate Matt to assist others resolve disputes either through mediation or arbitration.
Planning Successfully.  Matt hosts DMQ's radio show, Planning Successfully, where he and his guests discuss topics of interest relating to start-up businesses, existing businesses, business owners, and business executives.  You can learn more about and listen to prior episodes of the show on DMQ's Planning Successfully page.
Professional Organizations
Member of the Fiduciary and General Practice and Trial Sections of the State Bar of Georgia
Member of the Litigation Section of the Atlanta Bar Association
Member of the Lawyers Club of Atlanta where he serves as on the Membership Committee
Honors & Awards
AV® Preeminent™ rated attorney with Martindale Hubbell
Selected by other lawyers and by Georgia Trend magazine to be included in the list of "Legal Elite" on multiple occasions
Selected by other lawyers and Georgia Super Lawyers magazine as a "Rising Star" in the list of Georgia Super Lawyers on multiple occasions
Outside the Practice
Matt was born in Sharon, Pennsylvania.  Outside of the office, Matt enjoys spending time with his family, outdoor activities, photography, technology, and gardening.  Matt is also a member of the Buckhead Business Association where he serves as a part of the membership committee.  An Eagle Scout himself, Matt also enjoys actively participating in Cub Scouts with his children.  He is currently the Pack Committee Chair for Pack 146 located in Peachtree Corners.  Matt is also involved in Scouts as a Member at Large for the District Committee of the Button Gwinnett District of the Atlanta Area Council.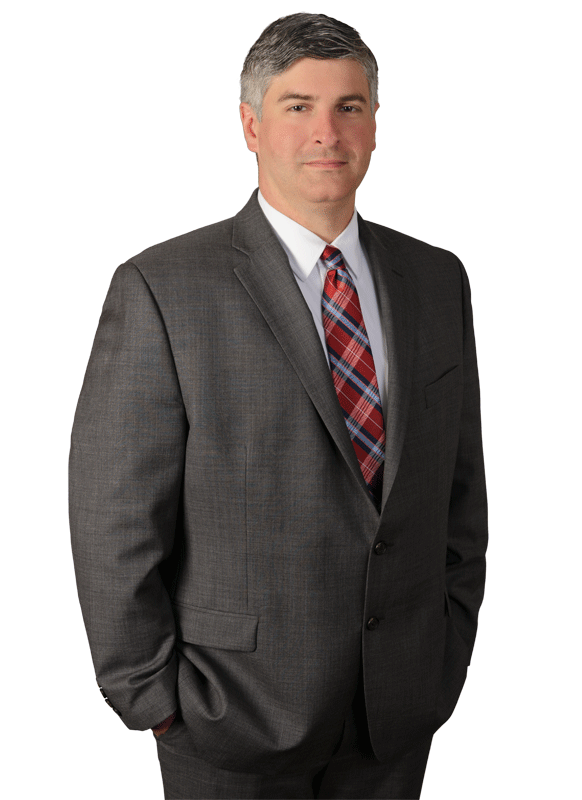 Bar Admission
Georgia, 2006
Pennsylvania, 2004
Court Admission
Georgia Supreme Court
Georgia Court of Appeals
All Georgia state trial courts
U.S. Supreme Court
U.S. Court of Appeals for the 11th Circuit
U.S. District Court for the Northern District of Georgia
U.S. District Court for the Middle District of Georgia
U.S. District Court for the Western District of Pennsylvania
Supreme Court of Pennsylvania
Superior Court of Pennsylvania
Commonwealth Court of Pennsylvania
Court of Common Pleas of Pennsylvania
Education
Michigan State University College of Law (J.D., 2004)
Thiel College (B.A., summa cum laude, 1998)