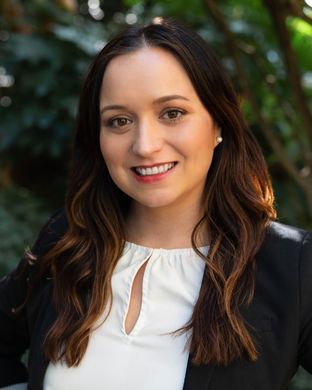 Georgia State University College of Law (2022); CUNY Hunter College at Silberman School of Social Work (2016); The University of Georgia (2012)
Domestic Relations & Family Law
"Family law matters are usually fraught with emotion. During a difficult time in their lives, I strive to be a steady hand for my clients. I handle cases in an organized, attentive, results-oriented way, never forgetting to put my clients' interests first."
At Georgia State University Law School, Halie served as Vice-President of Moot Court and President of the Family Law Society. She won the National Championship in the Thomas Tang Moot Court Competition two years in row. While at Georgia State, Halie also interned as a mediator in landlord-tenant disputes in Fulton County Magistrate Court, where she honed her negotiation skills and gained a strong understanding of general civil matters.
Member of the Georgia Bar Association
Member of the Family Law Section
Halie enjoys reading, dancing, and going on walks with her husband and their rescue chihuahua/terrier mix.
"Family law matters are usually fraught with emotion. During a difficult time in their lives, I strive to be a steady hand for my clients. I handle cases in an organized, attentive, results-oriented way, never forgetting to put my clients' interests first."