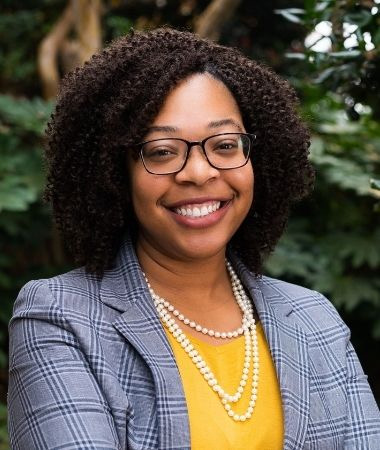 Georgia, 2012
Alabama, 2015
All Georgia state trial courts
All Alabama state trial courts
Georgia State University College of Law-Atlanta, GA (J.D., 2012)
Robinson College of Business- M. Tx. (2012)
Winthrop University- Rock Hill, SC (B.A., Political Science, cum laude Minor Accounting May 2008)
Estate Planning & Wealth Management; Business Law; Mergers & Acquisitions; Taxation; Fiduciary Litigation
"We're not trying to take the emotion out of your legal needs. In fact, we want you to feel confident that we not only hear you, but we want to know more so that we can give you the best representation possible to help you take care of yourself, your business, and your loved ones."
Basic and Advanced Estate Planning. By taking a comprehensive look at specific needs and wishes, family dynamics, community interests, and business endeavors, Renee helps individuals and families with their personal and estate planning – with a plan for the future. She values the opportunity to educate clients about proactive planning and legacy building. Regardless of the size of a client's personal estate or family, it is important to consider planning in order to avoid unnecessary difficulties and legal expenses for family members and loved ones. Planning now helps to ensure clients wishes are carried out later, as they desire.
​
Probate and Estate Administration. Losing a loved one can be a stressful and confusing time, but the probate process does not have to be overwhelming. Renee helps clients navigate the legal issues that arise by:​
Educating clients about the estate administration process in Georgia and Alabama
Opening, if necessary, the probate estate in court and preparing all pertinent documents
Handling communications between third parties such as financial advisors, accountants, appraisers, trustees, heirs, beneficiaries, and real estate agents
Calendaring important hearings, keeping track of deadlines and obtaining necessary court documents​
Business Services. Renee works closely with her clients to select the appropriate business structure, draft necessary agreements between owners, and maintain legal compliance with formation under state law. She believes that practical planning is the best solution for long-term business success. Renee advises clients on operating as a closely held business, limited liability company, partnership (general or limited), S-corporation or C-corporation. She also provides counsel regarding directors' and officers' liability, dissolution and winding-up, reorganization, trade association membership and activity, joint ventures, mergers, acquisitions, divestitures, business successions, and shareholders' rights.
Renee received her law degree from Georgia State University. She received her Master's in Taxation from the Robinson College of Business at Georgia State University.
Member of the American Bar Association Section of Real Property, Trust & Estate Law
Young Leader of The American College of Trust and Estate Counsel ("ACTEC") Foundation Dennis I. Belcher Young Leaders Program
Palmetto Fellows and Edna Hope Gregory Scholarship Recipient
Pi Sigma Alpha Honor Society
Former Fellow of the American Bar Association RPTE Section – Trusts & Estates Law
Outside of the office, Renee enjoys watching K-dramas and spending time with her husband.
"We're not trying to take the emotion out of your legal needs. In fact, we want you to feel confident that we not only hear you, but we want to know more so that we can give you the best representation possible to help you take care of yourself, your business, and your loved ones."