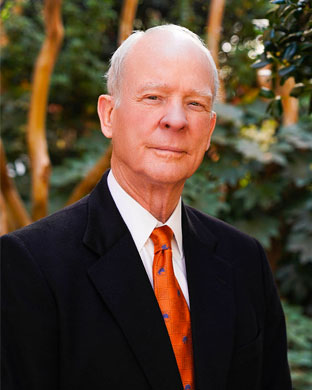 Georgia, 1969
New York, 1967
Georgia Supreme Court
Georgia Court of Appeals
All Georgia state trial courts
U.S. Supreme Court
U.S. Court of Appeals for the 11th Circuit
U.S. Court of Appeals for the Federal Circuit
U.S. District Court for the Northern District of Georgia
New York University (LL.B., 1966)
The Citadel (A.B., 1963)
Business Litigation; Commercial Real Estate
"Experience is beneficial to a client when it is coupled with leadership. I make the difficult phone calls to and for my clients. Confidence comes from years of successful outcomes."
Knowledge and experience. Ron Quigley is one of the three founders of DMQ. Ron has represented secured lenders and real estate developers since 1970. His broad range of knowledge and experience provides clients with a unique perspective in handling transactions and disputes related to commercial real estate, including sales and construction contracts, restrictive covenants, leases, valuation of net operating income, condemnations, negligent construction, zoning and tortious conduct.
Reliable and effective results. Clients appreciate Ron's expertise in acquiring, financing, restricting, leasing and selling commercial real estate, as well as how to resolve the disputes that arise from those transactions. Ron can readily transition from skillfully acquiring and building a portfolio to litigating real estate issues and valuations in court.
Member of the Real Property Law and Litigation Sections of the Atlanta Bar Association
Member of the Corporate Counsel, General Practice and Trial, and Real Property Sections of the State Bar of Georgia
AV® Preeminent™ rated attorney with Martindale Hubbell
Ron was born in Eunice, New Mexico. He enjoys travel and fitness activities with his wife, Kay. Ron and Kay are active with Atlanta's cultural and civic institutions, including the Atlanta History Center, the Shepherd Center and the Atlanta Humane Society.
"Experience is beneficial to a client when it is coupled with leadership. I make the difficult phone calls to and for my clients. Confidence comes from years of successful outcomes."