WILLIAM M. MATTHEWS (RETIRED)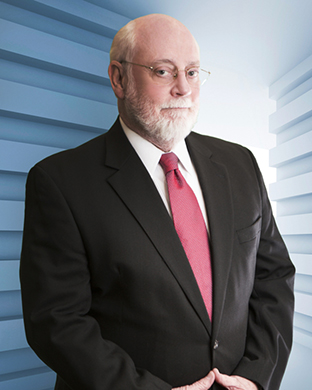 Georgia, 1968
Texas, 1966
New York University (LL.M. in Taxation, 1967)
University of Texas (LL.B., 1966),br> Washington & Lee University (B.S., 1963)
Business Law; Taxation; Estate Planning & Wealth Management
"I love problem-solving, and giving clients advice that can only come from experience to help them make informed decisions."
Lawyers as counselors. As one of the three founders of DMQ, Bill Matthews has built his practice on the deep conviction that a lawyer is also a counselor. In the Business Law, Taxation, and Estate Planning and Wealth Management practice groups, Bill considers his clients' legal problems within the wider context of their businesses and lives, and advises them on a broad array of issues to help them prosper. Bill's perspective is especially valuable in estate planning, where he often deals with complex cases. Bill helps clients look to the future and project likely outcomes so they can make informed decisions about protecting their legacies. In estate administration, Bill demonstrates sensitivity to family dynamics in working through difficult inheritance questions and preserving family unity.
A problem-solver. An inveterate problem-solver, Bill aims to bring matters to resolution and not perpetuate litigation. He is committed to achieving the best results possible for his clients at the lowest cost possible. Since almost all legal problems have tax implications, Bill utilizes his advanced degree in taxation (LL.M.) to identify tax issues and represent clients more effectively. In his role as a counselor, Bill parlays his experience in helping clients make the choices that are right for them to prevent future problems. His goal is always to act in his clients' best interests.
Member of the Taxation Section of the Atlanta Bar Association
Member of the American Bar Association
Member of the Atlanta Estate Planning Council
Member of the Fiduciary and Taxation Sections of the State Bar of Georgia
Selected by other lawyers and Georgia Super Lawyers magazine as a "Super Lawyer" in the list of Georgia Super Lawyers in 2004
AV® Preeminent™ rated attorney with Martindale Hubbell
Bill was born in Washington, D.C. Away from his practice Bill enjoys family life with his wife, an artist, and their daughter and grandson; he counts teaching first grade Sunday school as one of his most significant experiences.
"I love problem-solving, and giving clients advice that can only come from experience to help them make informed decisions."