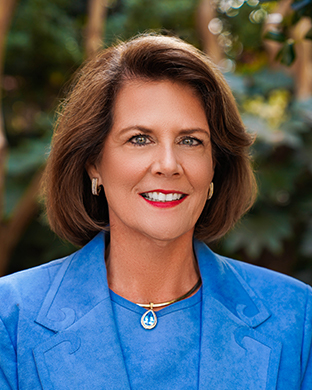 Georgia, 1989
North Carolina, 1985
Georgia Supreme Court
Georgia Court of Appeals
All Georgia state trial courts
University of North Carolina (J.D., 1985)
University of North Carolina (B.A. with Honors, 1982)
Domestic Relations & Family Law
"Divorce that involves complicated financial issues or private family wealth requires a smart, strategic approach. I work diligently to safeguard my clients' assets so they can move forward with their lives."
Navigating complex issues in a transitional time. Divorce is a complex time, not only from an emotional standpoint but also a financial one. This is especially true for individuals with significant incomes, assets or business interests. Elizabeth Lindsey helps these clients navigate the intricacies of divorce with expertise, enabling them to move their lives forward in a positive way.
When children are involved, Elizabeth keeps their interests at the forefront, drawing on her experience in managing complex child custody cases.
Creative solutions based on business expertise. Business owners, executives, professionals, and clients with private family wealth value Elizabeth's financial and business acumen. She understands how executive compensation packages and plans, pensions, stock options, business valuations and other financial tools work, and consequently how they impact the divorce settlement. Her legal knowledge and understanding of her clients' financial interests assists clients in negotiating agreements that give them peace of mind about protecting what they have built over a lifetime, and lessens the risk of future litigation. Fortifying her expertise, Elizabeth can call on the resources of the entire firm for specialized counsel on taxation, trusts and estates, corporate and partnership issues.
Personally invested in clients' well-being. Known to be tenacious and persistent on behalf of her clients, Elizabeth enjoys being personally involved in her cases. She gives clients an honest assessment of what is happening as their divorce progresses and continually works for resolutions that are most cost-effective. From experience, Elizabeth knows the kind of representation that helps divorcing clients move forward: a lawyer who truly extends herself for her clients so they can achieve the most favorable resolution possible.
Fellow of the American College of Trial Lawyers
Fellow in the American Academy of Matrimonial Lawyers (for which she serves as the President of the National Organization)
Served as President of Georgia Chapter of AAML
Fellow in the International Academy of Family Lawyers
Fellow in Litigation Counsel of America
Served as Chairperson of the Family Law Section of the State Bar of Georgia
Master in the Charles Longstreet Weltner Family Law Inn of Court
Board Certified in Family Law Trial Advocacy by The National Board of Trial Advocacy
Highly respected for her ethical approach and exceptional trial skills, Elizabeth is a Fellow of the American College of Trial Lawyers, an honor extended to no more than one percent of the lawyers in any state
Selected by other lawyers and by Georgia Trend magazine to be included in the list of "Legal Elite" on multiple occasions
Selected by other lawyers and Georgia Super Lawyers magazine as a "Super Lawyer" in the list of Georgia Super Lawyers on multiple occasions
Selected by Georgia Super Lawyers magazine as one of Georgia's "Top 100 Lawyers" on multiple occasions
Selected by Georgia Super Lawyers magazine as one of Georgia's "Top 50 Women Lawyers" on multiple occasions
Listed in the Best Lawyers in America since 2005
AV® Preeminent™ rated attorney with Martindale Hubbell
Advisory Board of the Atlanta Speech School
Junior League of Atlanta
Elizabeth is actively involved in her community and church and has raised three boys with her husband who is also a lawyer and is also involved in politics.
"Divorce that involves complicated financial issues or private family wealth requires a smart, strategic approach. I work diligently to safeguard my clients' assets so they can move forward with their lives."