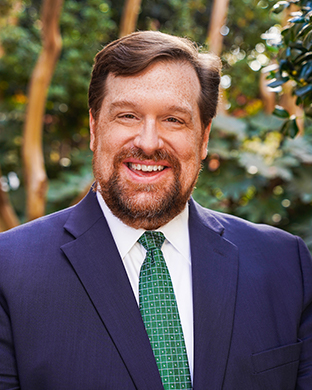 Georgia Supreme Court
Georgia Court of Appeals
All Georgia state trial courts
United States District Court for the Northern District of Georgia
Georgia State University College of Law (J.D., magna cum laude, 2015)
The University of Georgia (Educational Leadership Certification, 2001)
The University of Illinois at Urbana-Champaign (M.S., 1995)
The Pennsylvania State University, (B.S., 1994)
Domestic Relations & Family Law
"At one of the most stressful times in their lives, I strive not only to serve my client with exceptional legal representation, but also to empathize personally with them so that they are well cared for."
Matthew represents clients in a variety of family law matters including divorce, child custody, child support, alimony, modification, enforcement and equitable division of property.
At Georgia State University Law School, Matthew was the Student Writing Editor for the Law Review, a recipient of the Atlanta Law School Foundation Fellowship, and a pupil member of the Weltner Family Law Inn of Court.
Matthew previously had a long career as a music educator in Georgia's public schools where he worked with talented students and their dedicated families.
Matthew authored Mandatory Child Abuse Reporting Laws in Georgia: Strengthening Protections for Georgia's Children, 31 GA. ST. U.L. REV. 643 (2015), and co-authored Labor and Industrial Relations, 31 GA. ST. U.L. Rev. 137 (2014).
Member of the Atlanta Bar Association
Member of the Georgia Bar Association
Member of the Family Law Sections of the Atlanta and Georgia Bar Associations
Member of the American Bar Association
Matthew enjoys playing and listening to music, reading, following the Chicago White Sox, being outdoors and spending time with his family.
"At one of the most stressful times in their lives, I strive not only to serve my client with exceptional legal representation, but also to empathize personally with them so that they are well cared for."