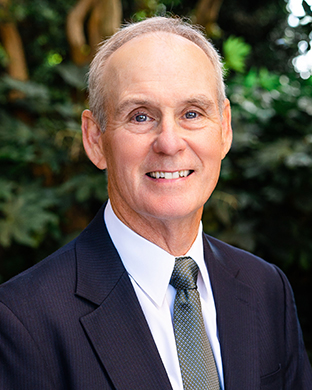 Georgia, 1981
Texas, 1983
University of Miami (LL.M Taxation, 1982)
Cumberland School of Law, Samford University (J.D., 1981)
Georgia State University (MBA in Finance, 1978)
Emory University (B.A., 1975)
Commercial Real Estate; Business Law; Taxation; Mergers & Acquisitions
"I feel confident that I can solve a client's problems—both from the business side and the legal side."
Unique perspective. J. Michael ("Mike") Harrison offers clients the benefit of a unique perspective: that of a lawyer who also holds advanced tax and business degrees. His practice includes the representation of business entrepreneurs, residential and commercial real estate developers, lending institutions, and franchisees. He has also represented numerous non-U.S. clients regarding inbound investment opportunities.
Understanding how business works. With his background and education, Mike understands business and how legal matters mesh with business operations. He can interpret financial statements for his clients and advise them on tax issues. Often assisting small business owners and entrepreneurs, Mike can liaise with a client's accountant and other advisers to form an effective team. He understands that dealing with legal matters does not come naturally to many business people; Mike strives to build relationships with clients and make them as comfortable as possible in working through their legal issues. Overall, Mike wants his clients to succeed and feel they received a fair result from his services.
Member of the Real Property, Business Law, and Taxation Sections of the State Bar of Georgia
Selected by other lawyers and by Georgia Trend magazine to be included in the list of "Legal Elite".
AV® Preeminent™ rated attorney with Martindale Hubbell.
Mike was born in Fort Rucker, Alabama. Away from the office, Mike is a business owner himself, the proprietor of a tennis center where he passionately teaches the game. He is most proud of the fact that he has been married for more than 35 years, with two wonderful children and two delightful grandchildren.
"I feel confident that I can solve a client's problems—both from the business side and the legal side."