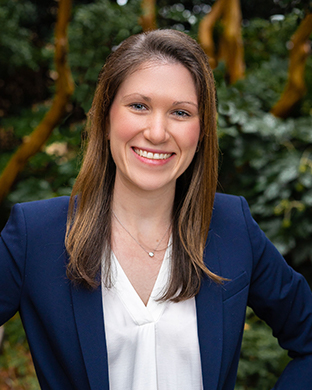 Emory University School of Law (2020); University of Alabama Honors College (2017)
Domestic Relations & Family Law
"There are times when families may find themselves under pressure, in turmoil and in crisis. When they do, they will need a trusted advocate who is able to aid in clearing the wreckage and help move them in the direction of beneficial outcomes. I have always wanted to be that person. I offer compassion and understanding of their difficulties and I have tireless energy in the service of representing their interests."
During law school, Miranda interned for the Honorable Judge Paige Reese Whitaker in the Superior Court of Fulton County. As an intern she developed a stronger understanding of family law matters and gained practical insight into general civil matters. While at Emory, she participated in the Barton Child Law and Policy Center where she focused her research on promoting the best interests of children involved with the child welfare system.
Member of the Georgia Bar Association
Member of the Family Law Section
Trained Guardian ad Litem
Office of the Child Advocate
In her free time, Miranda enjoys spending time with friends, playing tennis, trying new restaurants, and cheering for her alma mater, the Alabama Crimson Tide.
"There are times when families may find themselves under pressure, in turmoil and in crisis. When they do, they will need a trusted advocate who is able to aid in clearing the wreckage and help move them in the direction of beneficial outcomes. I have always wanted to be that person. I offer compassion and understanding of their difficulties and I have tireless energy in the service of representing their interests."